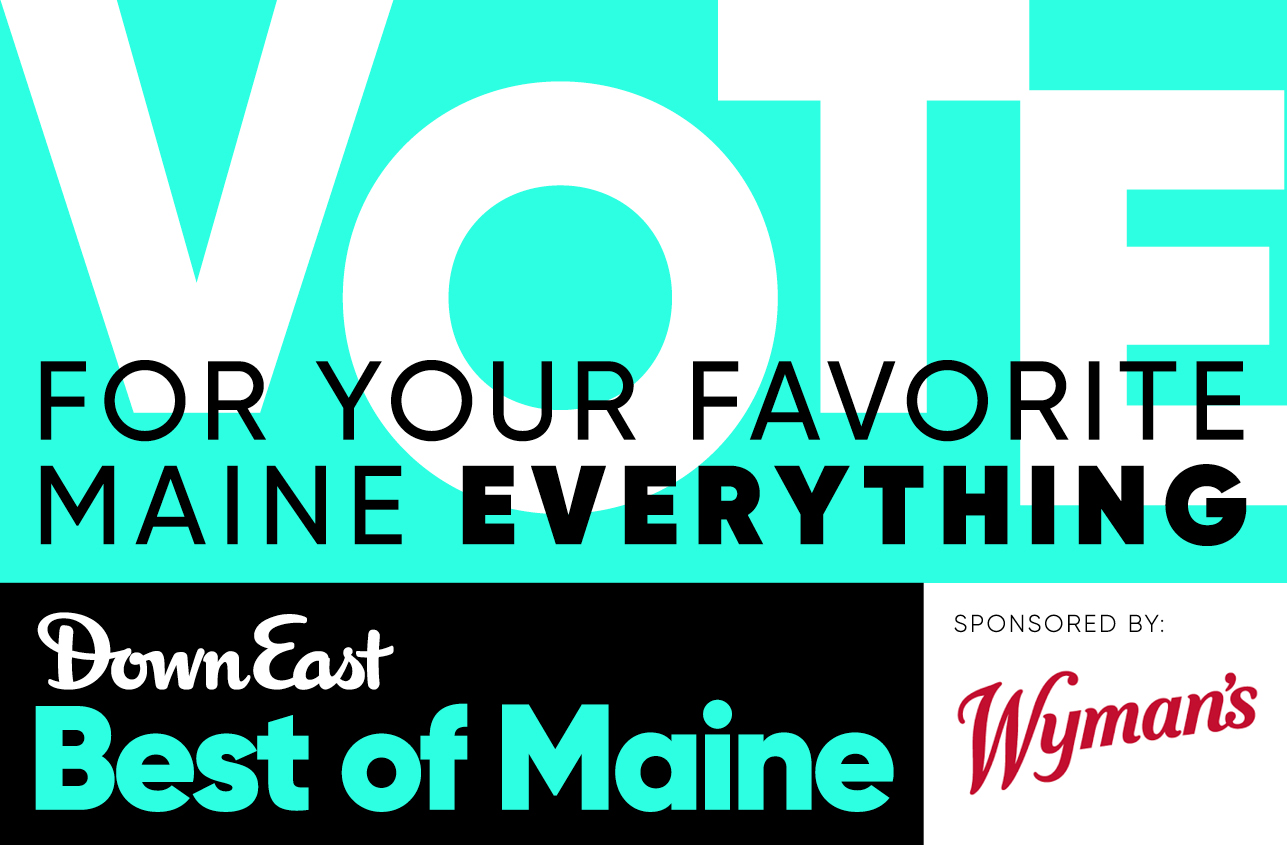 The finalists are in! In our first round, thousands of Down East readers cast write-in votes for all their Maine favorites: bookstores to breweries, museums to marinas, architects to apple orchards. The top five vote-getters in each round became finalists*. Between now and June 30, cast your vote for the winner in as many of the following 55 categories as you like. We'll publish the Best of Maine 2022 winners in the September issue of Down East!
Click below to start. If you've already voted in round one, log in using the email address you registered with. Otherwise, registration requires a quick confirmation of your email address. (This prevents repeat voting — we won't send you anything unless you ask.) Check your spam/junk folder if you don't see a confirmation email right away.

The ballot will guide you from category to category. Don't have a preference? Just click "Skip." Click "Browse" (upper right) to surf categories.

Simply log out or close the window when you're done. No need to submit — your votes are saved automatically and counted on July 1. Return to vote.downeast.com any time before July 1 to vote in more categories or change your votes.

* Where two or three write-in entries tied for a final finalist slot, we've included six or seven finalists. Where more than three entries tied, we've included only four finalists.


CHAMBER MEMBERS TO VOTE FOR!

FOOD & DRINK
* Belfast Co-op
* Downshift Coffee
* Hey Sailor!
* The Only Doughnut
* Rio's Spiked Café
* Rollie's Bar & Grill

SHOPPING & STYLE
* Colburn Shoe Store
* Coyote Moon
* Left Bank Books
* Loyal Biscuit Co.
* Out on a Whimsey

HOME & GARDEN
* Hammond Lumber Company

TRAVEL & PLAY
* DoryWoman Rowing

ARTS & CULTURE
* Maine Maritime Museum

HEALTH & WELLNESS
* Ananda Yoga & Wellness
* Green with Envy Salon